This Is What You Need to Know about Living the Maserati Life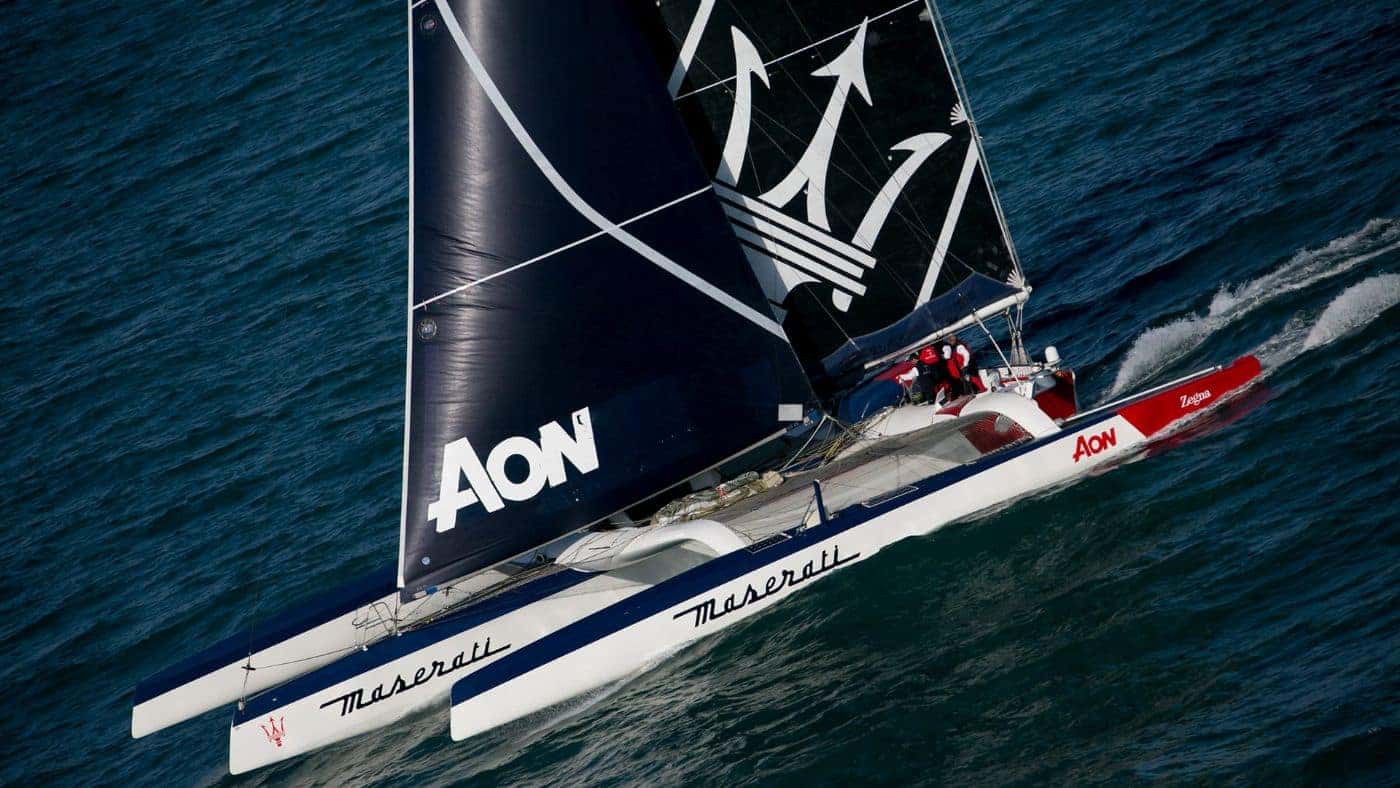 It's no secret that Maserati creates cars that deliver impressive performance.
After all, when the Maserati brothers originally started the company, their focus was on creating vehicles for race car drivers. While Maserati has been making consumer vehicles for decades, commitment to unparalleled engineering is still at its core. However, it is by no means the only reason why Maserati has earned a reputation as one of the top luxury car brands in the world. Maserati also stands out because its design teams create cars that are true works of art. The brand is fundamentally rooted in an appreciation for style and elegance.
That's why many Maserati owners embrace the full Maserati lifestyle. Although the car is the most iconic element of that lifestyle, Maserati has partnered with other brands to offer limited-edition pieces for owners. Maserati is also involved in building other vehicles designed for speed and performance, namely racing yachts. The following points illustrate some reasons why Maserati is synonymous with beauty, luxury, and engineering excellence—even apart from its automobiles.
Limited Edition Maserati Car
For decades, Maserati has consistently proven that cars can be far more than just machines for speed. They can also be expressions of beauty. Thus, it may come as no surprise that Maserati has partnered with renowned luxury brands that share its commitment to craftsmanship and unparalleled style.
For example, in 2015, Maserati partnered with the Italian luxury fashion house Ermenegildo Zegna to create a limited edition version of the Quattroporte. These vehicles featured a specially designed interior and exterior, and just 100 units were produced. Dubbed the Maserati Quattroporte Ermenegildo Zegna Limited Edition, the cars featured an interior cabin inspired by Zegna's menswear collections. Maserati designers developed a new, high-performance automotive fabric to mimic the sophisticated look and feel of the fabrics used in Zegna suits. They also developed a new exterior paint color called Platinum Silk for exclusive use on the car.
Clothing & Accessories to Live the Maserati Life
In conjunction with the limited edition Quattroporte, Ermenegildo Zegna also designed a special Maserati Owner's Collection inspired by the car. This exclusive capsule collection featured 19 pieces of apparel and accessories. The collection included travel bags and trolleys, blankets, sunglasses, and an umbrella. Owners could also receive a bolt of the ZegnaSilk herringbone fabric developed for the car. The cloth could be brought to any Zegna shop to be made into a custom-tailored suit. Last year, the fashion house released the Ermenegildo Zegna Maserati Capsule Collection for Fall/Winter 2018. This updated collection was unveiled at Zegna's Singapore flagship store and featured knitwear, a jacket, trousers, and luxury travel items.
Maserati has also collaborated with Italian luxury brand Bulgari, known for its watches, jewelry, and other accessories. In summer 2017, Bulgari released two new watches for its Octo Maserati collection: the GranSport and the GranLusso. Both watches are inspired by the Maserati dashboard, with the minutes display styled to resemble a Maserati analog RPM meter. The GranSport features a steel case treated with black diamond-like carbon (DLC) with a transparent sapphire back; the GranLusso boasts an elegant 18-karat rose gold case and an anthracite sun-brushed dial. Both watches are available only for Maserati owners. And of course, while both watches obviously boast gorgeous design, they also embody the pinnacle of watch engineering, delivering the same reliable performance drivers expect from Maserati vehicles.
That's an important point to remember. Maserati doesn't collaborate with other brands arbitrarily. Both Ermenegildo Zegna and Bulgari are known for their unwavering commitment to excellence and quality in all their products.
Boating and the Maserati Life
While Maserati watches, apparel, and other accessories allow drivers to fully appreciate the Maserati lifestyle, the brand's name will always be synonymous with engineering high-performance vehicles.
That doesn't mean cars are the only types of vehicles the company makes. Maserati has also created water vessels, such as the Maserati VOR70 monohull racing yacht, which claimed the title of fastest distance monohull sailboat ever built. In 2016, Maserati launched the Multi70 trimaran. Like Maserati's cars, this racing yacht's sleek design makes an immediate impression on anyone with even a passing interest in sailing. That said, beauty is by no means the only quality it shares with classic Maserati vehicles. It's also built for speed.
Measuring 21.1 meters in length and 16.8 in the beam, the Multi70 trimaran uses hydrofoil technology—foils extend from the hull and lift the craft out of the water at high speeds, reducing drag. Since its launch in 2016, it has participated in several cross-ocean races, setting records for the New York-San Francisco Gold Route and San Francisco-Shanghai Tea Clipper Trade Route. In February 2019, the Multi70 was the first to cross the finish line in the RORC Caribbean 600 race, setting a new race record of 1 day, 6 hours, and 49 minutes. The Multi70 is just another example of Maserati continuing a tradition that it started decades ago: creating vehicles for speed.