These Are Key Questions You Need to Ask Your Maserati Dealer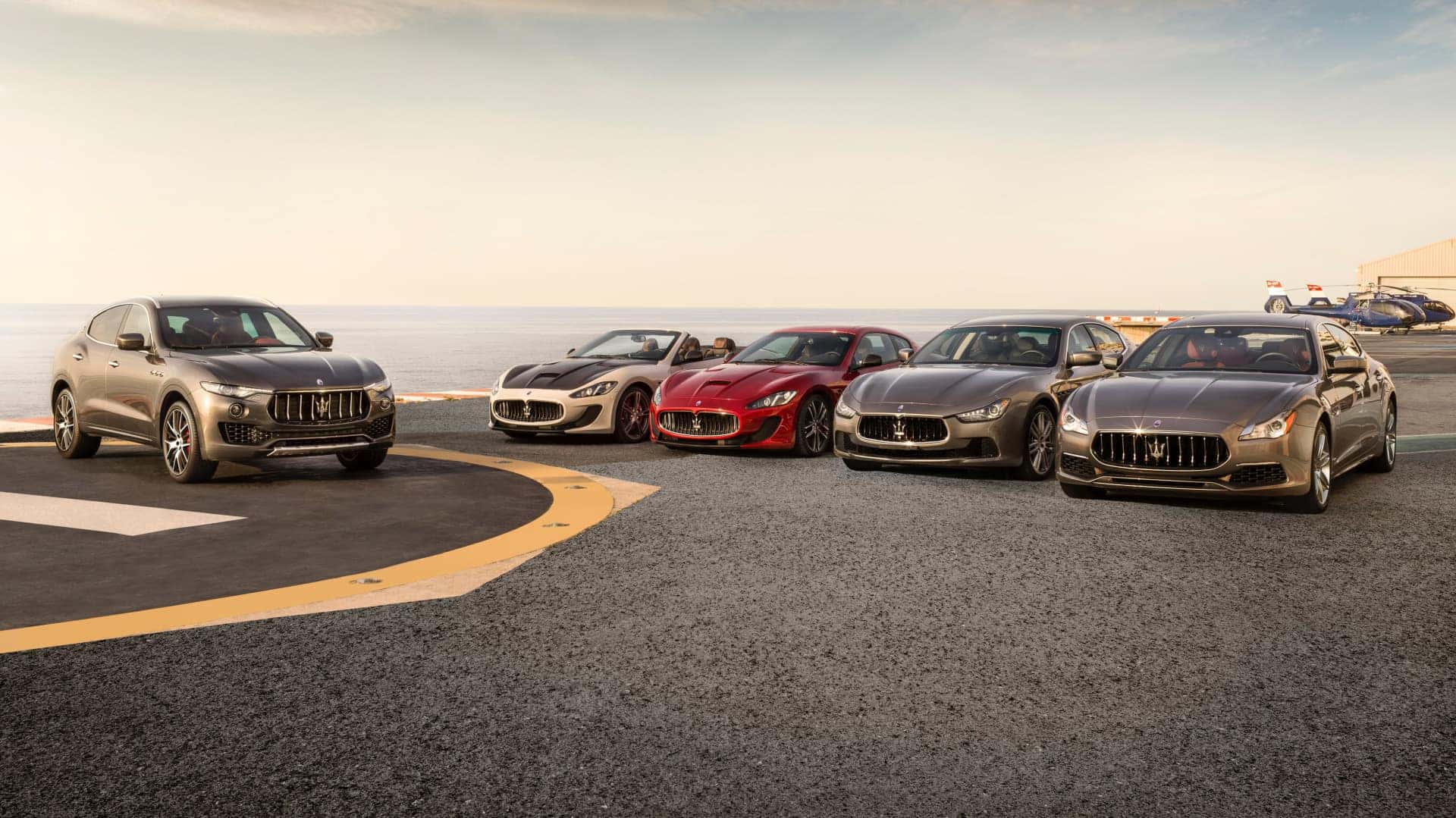 You've made the choice to buy a Maserati. This is one decision you won't regret.
Owning one of the most beautiful vehicles in the world is certainly an auto enthusiast's dream. Whether you buy a Maserati pre-owned or new, you'll get a vehicle that boasts classic design and impeccable performance. Depending on which model you select, you could also get some of the latest features and amenities before they're available in many other consumer cars. These are all benefits to look forward to. That said, every driver is different. The ideal Maserati for one person may not appeal to someone else to quite the same degree. That's why it's a good idea to ask your Maserati dealer certain essential questions about your options before choosing one. We have rounded up the most essential questions you should ask a car dealer for Maserati:
"What can I use this model for?"
While Maserati's engineers build cars to offer reliable and impressive performance, not all models are designed to perform in the same conditions and situations. Some are best for occasional weekend drives over predictable terrain. Others are useful for completing daily errands. Some can accommodate a large number of passengers, while others do not. Discussing this topic with a Maserati dealer will help you better understand which model fits your specific needs. Remember, a Maserati may be a work of art, but it's also a car. That means you need to find one that matches your driving habits.
"Do you offer service?"
A Maserati is an investment. You want to protect it by staying on top of maintenance. This can be challenging if there aren't any repair centers in your area that specialize in these vehicles. However, many Maserati dealers also offer vehicle upkeep services. Ask your dealer if they're one of them. Knowing you can bring your Maserati to the dealership anytime it needs servicing will certainly offer you peace of mind—and make life more convenient for you.
"Can I take it for a test drive?"
Because no two drivers are exactly the same, you shouldn't take someone simply at their word because they enthusiastically recommend a particular Maserati model. Even though they love the car, you may have different feelings behind the wheel. That's why it's one of the best questions to ask a car dealer. Ask your Maserati dealer if you can test drive your options before settling on a model to purchase. The only way to know you've found the right vehicle for your preferences and needs is to test it out for yourself. During a test drive, pay attention to as many factors as possible, including handling, acceleration, intuitive features, and how comfortable you feel driving the car.
"Do you offer any specials?"
There are many ways to save money when buying a Maserati. One of the most obvious is buying a preowned vehicle. Not only will it cost less than a new car, but you'll find savings in car insurance and monthly payments. Dealerships also frequently offer specials. These may include pre-owned specials, lease specials, finance specials, and more. It's worth asking about to see if there are additional ways you can save money on your car.
"Can you estimate maintenance costs?"
It's important to remember that the price of the car isn't all you'll pay whenever you buy a vehicle. Whether it's a Maserati or not, you need to factor in maintenance costs when making your decision. You may find this difficult if you're not a Maserati expert. To avoid buying a car you can't afford to maintain, ask your dealer to give you a general estimate of what you'll pay for upkeep over the years. If the cost sounds too prohibitive, you're better off finding a vehicle that doesn't need quite as much maintenance.
"What features are available?"
Buying a Maserati often gives drivers the option to equip their cars with features that may not come standard. Ask about these to determine if there are any you may be interested in. If a particular feature sounds intriguing but you're not entirely certain of its value, a Maserati dealer will be happy to describe what it does (and why you might want it) in greater detail. On top of that, if you're looking to save money, you may want to avoid choosing optional features that may not apply to your needs. A dealer can also guide you in this respect.
Asking these types of questions isn't always necessary for some auto enthusiasts. Those who are extremely familiar with Maserati may qualify as experts themselves. However, if you're not one of them, you need to make sure you understand the benefits different models offer. Your Maserati dealer can help.