The Best Maserati for a Family: What You Need to Know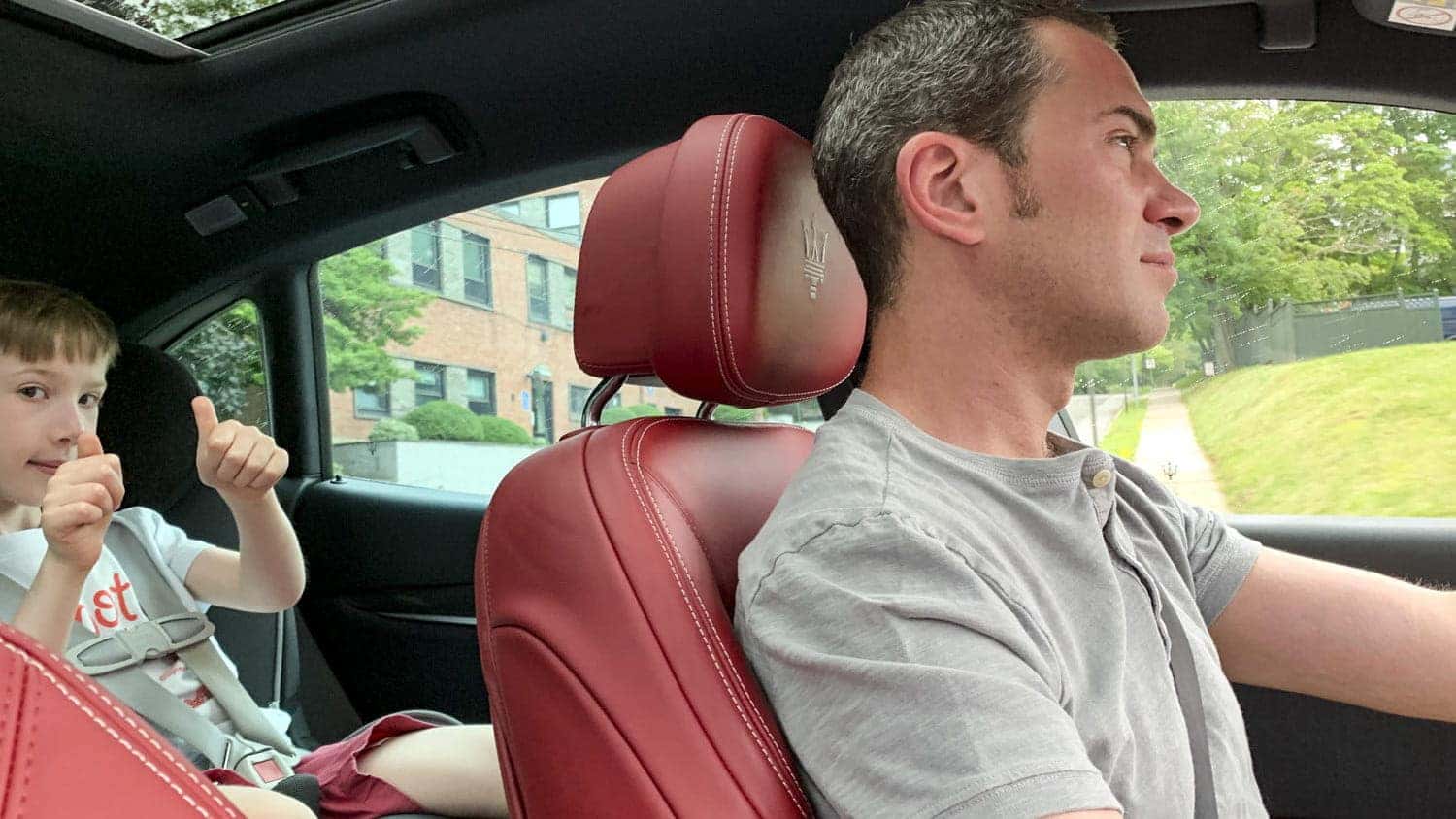 It's no secret Maserati releases gorgeous, sleek vehicles for people who like to take their luxury cars out on the open road.
Getting this type of Maserati makes complete sense if you're looking for a luxury vehicle you can show off! That said, everyone's needs are different. Some people are also looking for a vehicle that can accommodate a family. Are you one of them? If so, the following are three noteworthy models you may be interested in. The information here will help you better understand which Maserati is the ideal fit for your lifestyle. That's not to say you should decide which model you'll purchase based off this blog entry alone. It's still a good idea to discuss your options with an expert at your local Maserati dealership. They'll gladly answer your questions, ensuring you find the perfect model for you and your family.
These points will simply help you narrow down your list. If you're looking for a Maserati built for someone with a family, you may be interested in:
Levante
The Levante is a Maserati that's built for someone who needs the convenience and functionality of an SUV, while also appreciating the artistry that goes into every vehicle from this famous luxury car brand. Someone who is using their Maserati to run errands and transport a family needs a car that boasts superior handling. That's certainly one of the main reasons to purchase this vehicle. However, it's not the only reason. Thanks to the premium materials used throughout the interior, all occupants of the car will be able to relax in superior comfort while you're behind the wheel.
That's another feature worth highlighting: the Levante's five seats. If you need a car that has enough space for numerous occupants, the Levante may be the perfect model. It's also worth noting that you can upgrade the Levante from the base model. For instance, while some drivers may be satisfied with the 550-horsepower engine of the Levante GTS, others may be more attracted to the Levante Trofeo's 590 HP engine. When you can customize your vehicle, you can tailor it to the preferences of all family members.
Ghibli
The gorgeous design values of the Maserati brand are on full display with the Ghibli. This is clearly a vehicle that's designed to stand out on the road. That's not to say it doesn't offer major practical benefits as well. On the contrary, the Ghibli is often regarded as one of the more family-friendly Maserati vehicles thanks to sufficient space for up to five occupants. Just make sure you're looking into a more recent Ghibli if you're considering this option. It's been updated over the years, and earlier models didn't have enough space for a family.
It also boasts a powerful V6 engine. When driving around suburban streets, you may not have much use for that kind of power, but there are many potential instances when it helps to have a vehicle that can perform reliably and safely in a wide range of driving conditions. The Ghibli's engine ensures it's that type of car.
Reviewers have also found that the seats in the Ghibli are particularly comfortable. That's more important than you might think when you have a family. While it's easy for drivers to assume interior comfort is merely a luxury feature, it can also serve a very practical purpose on long car rides. You don't want the kids getting irritable on a long trip because they're not comfortable. With the Ghibli, that's not something you have to worry about.
Quattroporte
Specifically, the 2019 Quattroporte. Again, reliable handling and suspension are essential when seeking a car that you'll feel comfortable driving your family around in. As an auto enthusiast, the handling of a Quattroporte will provide you with plenty of thrills. As someone with a family, it will also remind you you're in a vehicle that will keep your loved ones safe. If you ever encounter an obstruction on the road, having a vehicle with responsive handling can make a big difference in the outcome.
The Quattroporte is also perfect for families thanks to its spacious interior. On long trips, it's nice to know everyone in the car will have plenty of leg room. Like the other models on this list, it seats up to five people, balancing luxury with practicality.
That's what you want when looking for a family-friendly Maserati. Luckily, this brand consistently releases vehicles that satisfy an auto enthusiast's tastes while also meeting their needs. Remember to simply use this as a basic guide. It's well worth your time to meet with a Maserati expert at your local dealership. By coordinating with professionals, you're much more likely to identify the right car for your family.