Maserati News: Big Changes and a Commitment to Combustion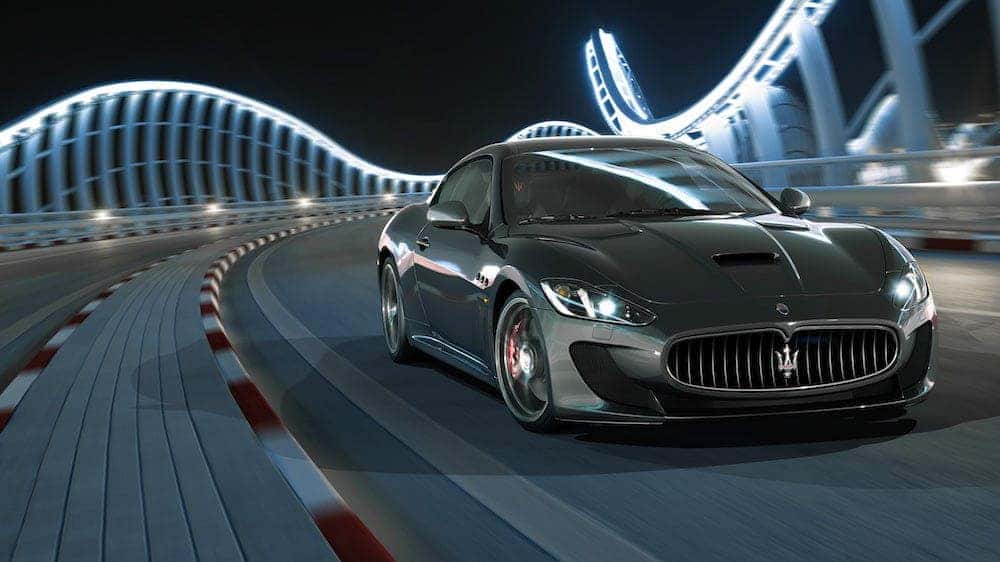 Big changes are in store for the Maserati brand in the coming years, as evidenced by a couple major announcements made in recent weeks.
By this point, many people already know of the news that the company will essentially replace its lineup by the end of 2022, which includes the addition of two brand-new vehicles. A new sports car will be unveiled during the 2020 Geneva Motor Show, according to the head of Maserati North America, and a midsize crossover designed to complement the full-size Levante will also be introduced in the coming years. These two additions will help the company appeal to its longtime admirers who want a sporty experience, as well as new customers in the quickly expanding midsize market. Read about all of the upcoming Maserati news and how it can affect you.
Maserati News: Big Changes and a Commitment to Combustion
Despite Electric Lineup, Maserati Does Not Intend to Ever Go Fully Electric
Another part of this Maserati news that has generated a lot of buzz is the addition of greener options. By the end of 2022, Maserati is expected to have a full suite of hybrids, including both fully electric vehicles and plug-in options. So far, the company has not announced what type of electrification each of the different models will receive. However, in response to curiosity about the direction of the company in the future due to the addition of these new cars, Maserati North America stated that the company doesn't intend to ever go fully electric. The raw emotion of a combustion engine remains a key part of the Maserati experience for many drivers, and the company plans to continue to provide it.
In some ways, the upcoming lineup transition will bring Maserati back to its roots, the company says. At the outset, Maserati was a racing car company that focused almost solely on this market segment from its inception in 1914 up until 1947, which brought the introduction of a performance luxury vehicle, the A6 grand tourer. This vehicle defined the Italian style and finesse for which the company has become known in the commercial market, and Maserati intends to uphold its commitment to luxury and performance.
Maserati News: Big Changes and a Commitment to Combustion
Maserati Ends Engine-Producing Partnership with Ferrari
At the same time, another big change was recently announced. Maserati has long been defined by its twin-turbo V8 and V6 engines, both of which are built by Ferrari for its sister company. The partnership began in 2002 after Fiat handed control of Maserati to Ferrari in the 1990s. Since that time, however, Maserati has returned to the Fiat Chrysler umbrella, and Ferrari has become an independent company. Despite Ferrari's 2015 IPO, it has continued to build engines for Maserati, both the two aforementioned ones and a naturally aspirated V8 variant. However, an announcement in May 2019 explained that Ferrari would no longer continue producing engines for Maserati in the near future.
According to a confirmed report, Maserati has stated that it has chosen not to renew its contract with Ferrari. While no definitive date has yet been set for the end of this partnership, it is predicted that either 2021 or 2022 will see the final Ferrari engines in Maserati vehicles. According to Ferrari, the company does not plan to supply engines to any other carmaker. Maserati fanatics should not worry about the transition, even though it is currently unclear what company will supply engines when the partnership ends. After all, Maserati made a name for itself as a racing company, and its employees have significant engineering experience. In fact, the V6 engine that Ferrari currently produces is actually an in-house Maserati design.
Maserati News: Big Changes and a Commitment to Combustion
Is There a Connection Between the Two Announcements of Maserati News?
People may notice that the announcement of an end to the Ferrari partnership came within the same time frame as the confirmation that Maserati will never adopt a fully electric line. Perhaps the company plans to refocus on its engines to bring new and exciting designs to the public. Some people believe that the company may begin to use the Alfa Romeo 2.9-liter V6, which was actually based largely on the Ferrari twin-turbo V8 design. At the same time, Maserati has made no official statement, so all predictions are merely conjecture. However, Fiat Chrysler Automobiles, Maserati's mother company, has hinted at plans to enact some changes at Maserati, which has been treated as a more of a mainstream vehicle in recent years. In other words, Maserati may reaffirm its position as a luxury vehicle in a class of its own.
The reaffirmation would certainly align with plans to offer a completely new lineup within the span of a few years, particularly since the new fleet of vehicles will push the limits of what people have come to expect of a Maserati. But regardless of what happens, elegance and performance will continue to define the brand. Even the electrified vehicles are reported to have impressive performance in terms of horsepower and 0-to-60 times. Maserati aficionados have a lot to look forward to in the future with new vehicles being released, new engines, and perhaps even a renewed commitment to its emergence as the ultimate luxury car.