Latest Maserati MC20 Prototype Dedicated To Sir Stirling Moss in Photoshoot
The effects of Covid-19 can reach any company, and Maserati is not one who is immune to needing delays due to the virus.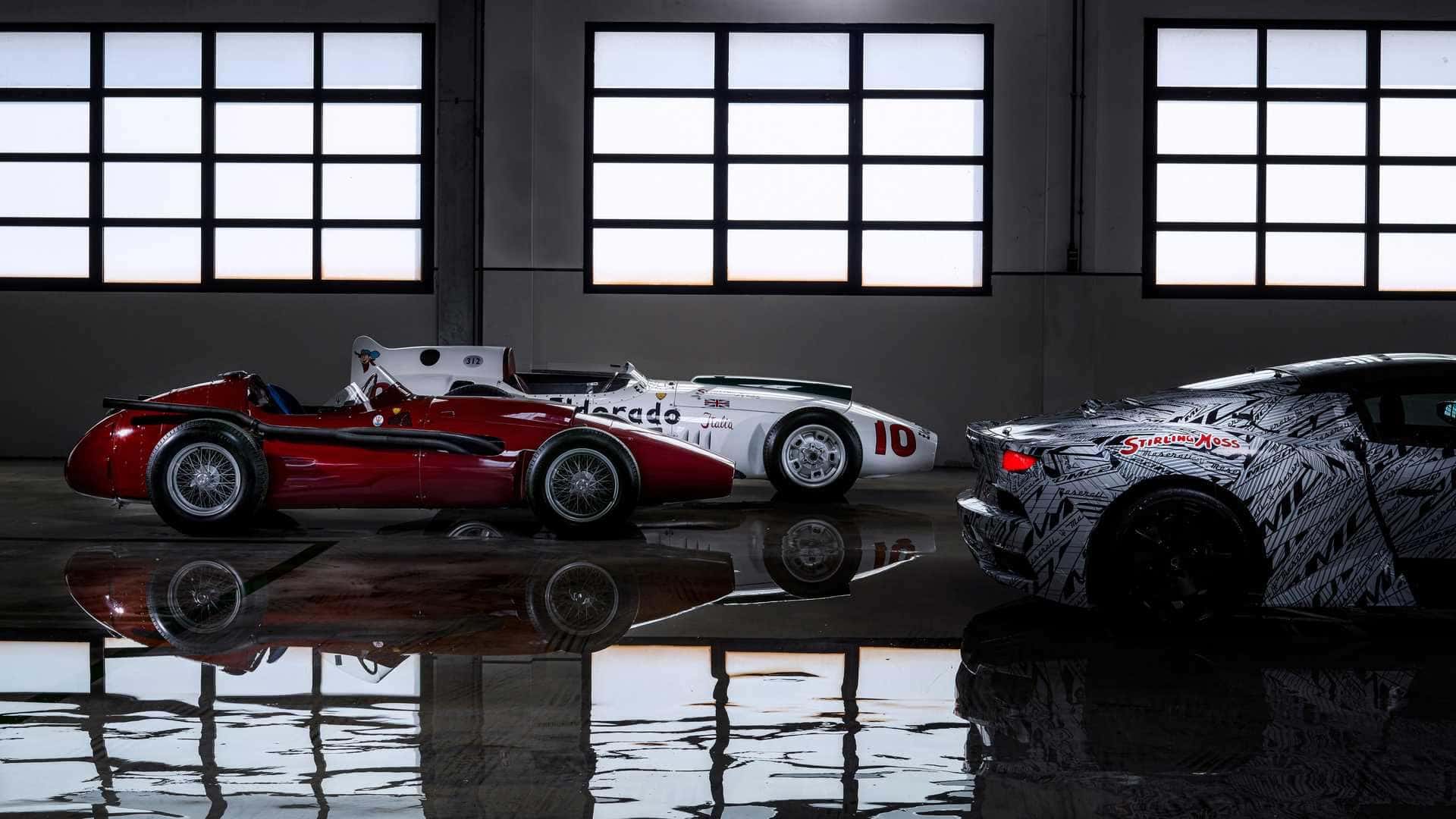 May 2020 was to be the reveal date of the new supercar, the MC20, but the reveal has been delayed to September. Good things come to those who wait, and with the most recent photoshoot, Maserati shows that they have put in the work to make the MC20 a memorable one that is worth the wait, as well as being a sentimental tribute to a famous racer.
Stirling Moss's Memory
The talented and late British racer Stirling Moss has had a history with Maserati, so it is understandable that when Moss passed away at the age of 90 this April, Maserati sought to pay tribute to one of its long-time friends. The racer's name is emblazoned on a few key places of the MC20, mimicking the style of Stirling Moss's number 10 that was featured on the Maserati Eldorado he raced in 1958.
The Appearance of This MC20 Reveal
The photos don't come at the MC20 from every angle, and this is likely because Maserati wants to still maintain an element of an enticing mystery to the vehicle's entire appearance. Photos of under the hood and inside the car haven't been seen, which is one of the most anticipated factors for the September release. No views of the storage capabilities make the MC20 elusive and currently unable to be pinned down on exactly how spacious it will be.
The colors on this particular MC20 are black, white, and red. The black and white make up the repeated name of the car "MC20" in a stylish and pseudo-symmetrical text with a line-based design that adorns the entirety of the vehicle. The red is reserved for the Maserati trident logo on the roof, and Sir Sterling Moss's name where it appears above each tire, on the back window, and where the license plate would be. The photoshoot also featured the physical Eldorado being referenced, as well as the Maserati 250F he drove in '56, after which he won the Formula One Monaco Grand Prix. This honorable and emotional photoshoot lets the influence of the racing legend be prevalent on the MC20.
Rumors
The MC20 has been rumored to contain a twin-turbocharged V6 engine that can produce over 600 HP. Also rumored to be part of the hybrid-based rollout, Maserati is planning for the next few years. The possibility of high fuel efficiency and lower carbon footprint should come as no surprise for the September reveal of the MC20, in all its glory.
The MC20 is dubbed as the second coming of the MC12, a 2014 model, straight from the metaphysical mouth of Maserati itself.