Maserati and Ermenegildo Zegna Create the PELLETESSUTA™ Interior
Maserati is a brand that started out making race cars, but somewhere along the way decided to transform the way that people view luxury vehicles.
Even before that, this brand was known primarily for making high-quality spark plugs before evolving into the company that we know now today. Innovation has long been vital for this brand. This is why Maserati and Ermenegildo Zegna created the unique and luxurious PELLETESSUTA™ Interior. Learn what this means for fans of Maserati and how this will transform their vehicles to the next level.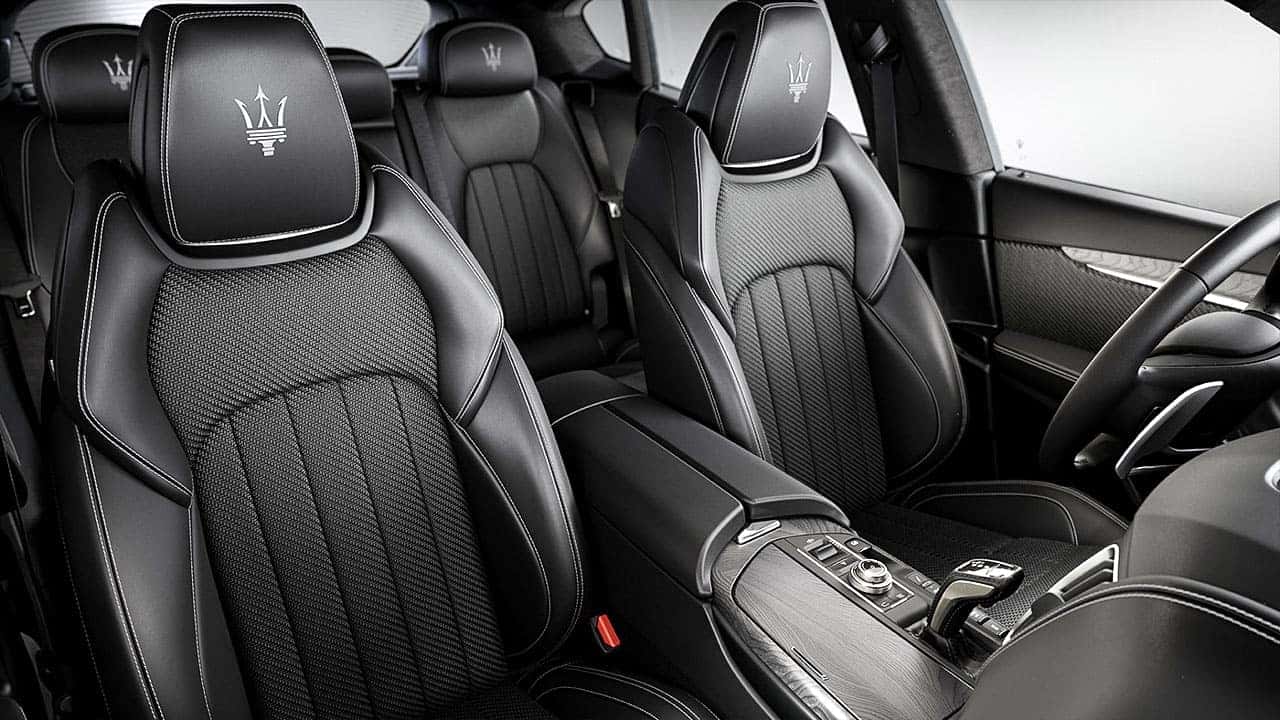 What Is the PELLETESSUTA™ Interior?
This interior is an exclusive offering created by Maserati and Ermenegildo Zegna. Only 100 vehicles have been made, 50 Levante SQ4 GranSport and 50 Quattroporte SQ4 GranLusso. It utilizes a unique blend of material and technologies to create this amazingly comfortable interior. By using extensive research to decipher the best materials, this interior uses thin strips of Nappa leather. Traditionally, fabric yarns are woven together to create the interior of a car. This sleep interior is made not only using the latest technology and approaches. It also sticks with some century-old traditions that make these cars timeless pieces. They used the latest innovations to create a unique interior that you can only get when you purchase these specific cars.
The Difference PELLETESSUTA™ Interior Makes
You will feel a difference the minute you sit in a limited-edition Maserati with the PELLETESSUTA™ interior. Their interiors were made to create the most comfortable and luxurious experience for everyone who sits in these Maseratis. PELLETESSUTA™ interior perfectly exemplifies the experience that people have grown to love from Maserati. But it also gives them an elevated sense of innovation and perfection.
This innovative collaboration isn't the first time that these two leaders in excellence have come together to create something magical. The visually stunning and incredibly comfortable Zegna Mulberry Silk was a featured offering in the interiors for the Levante, Quattroporte GranLusso, and Ghibli models. Maserati is a brand that is known for its exquisite luxury and sporty cars, of which they are very proud. Once you sit in these cars with this amazingly comfortable and breathtaking interior, you are never going to want another car again.
Conclusion
These are two companies that emphasize innovation and luxury, only using the highest quality materials in their products. Both brands have an excellent appreciation for the artistry and a keen eye for details, something that fans of Maserati are known to love. Maserati and Zegna are proud brands that are not just happy with living up to the consumer's expectations of their brand, but they want to exceed every expectation. They don't settle, so they don't expect their consumers to settle either. PELLETESSUTA™ interiors may be a limited-edition offering, but it's one that this company is very proud and excited to offer. However, pictures don't do this interior any justice. This luxury is something that you need to feel and experience for yourself.
---
Maserati and Ermenegildo Zegna PELLETESSUTA™ interior Gallery