Experience the New Ghibli at its Finest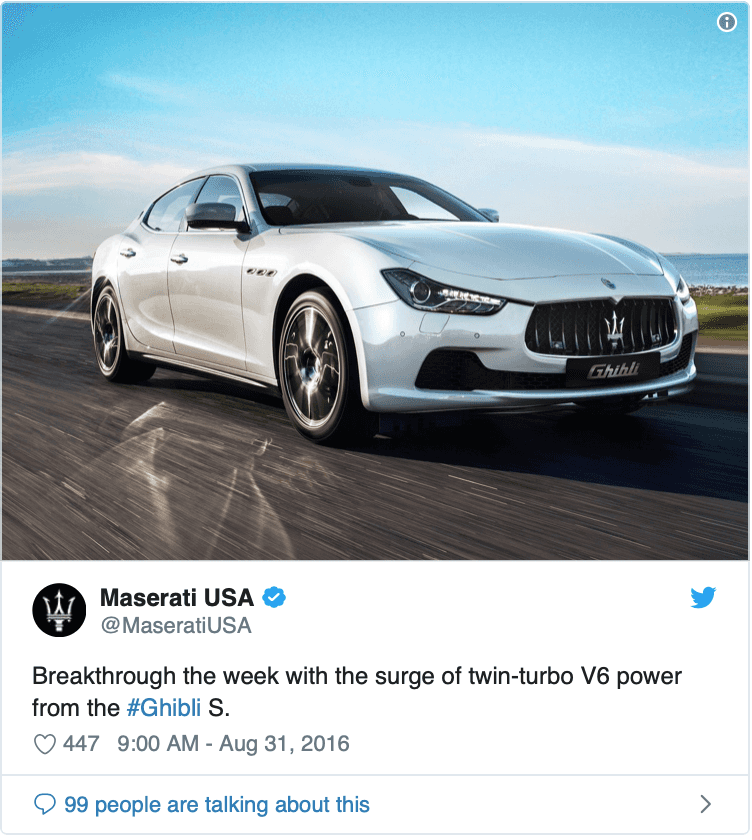 Few automakers come close to the craftsmanship with which all Maserati models are made. The brand name alone evokes a sense of excitement among driving enthusiasts. The newest Ghibli on the market is no exception. Built with more than a hundred years' worth of ingenuity and designed to appeal to even the most discerning of drivers, it boasts an experience like no other. Driving in a Ghibli, you're sure to feel like royalty.
As expressed by the automaker, "the new Ghibli encapsulates the very soul of Maserati." There are two impressive engine options offered with this masterpiece: a 330 horsepower 3L Twin Turbocharged V6 and a 410 horsepower 3L V6 Turbo Diesel. Paired with the Eight-Speed ZF transmission, it achieves exceptional fuel efficiency as well. Not to mention, the exclusive artistry that goes into both its exterior and interior design makes for an exquisite ride.
Want to drive your very own Ghibli? Then visit Maserati of Fort Lauderdale today and we'll see to it that you find your match today. Before you know it, you too will be driving on the high road.