Benefits of Buying a New vs. Pre-Owned Maserati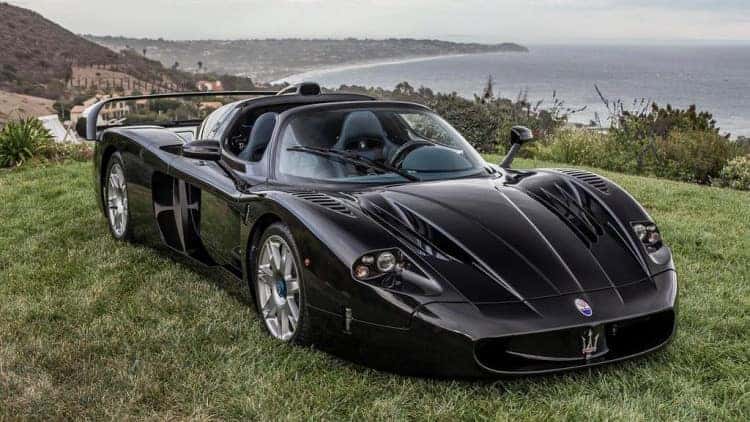 Are you ready to buy a Maserati? Whether it's your first one or an addition to your collection, it's an exciting experience.
Part of the process of buying a Maserati involves making certain key decisions. One is fairly simple: do you want to buy a new Maserati, or would you prefer to buy a pre-owned one? Neither option is "better" than the other. It all depends on your tastes and goals. That's why it helps to keep certain essential factors in mind when making this decision. Not sure whether you want a new or used Maserati? Consider the following key points:
Finding Your Ideal Model
Maserati has released some of the most iconic vehicles in car history. Of course, driving a Maserati is an exclusive experience because many of the vehicles that the company releases are produced in limited quantities. Additionally, Maserati tends to stop manufacturing certain older models when new ones are developed. While every Maserati offers an unparalleled driving experience, that doesn't mean every Maserati is the same. Far from it. All you have to do is look at the designs of various models to understand that each Maserati is its own unique vehicle. If you want to purchase one of the newer models, you can probably buy a new Maserati. However, if you want a model that's no longer in production, you'll need to buy a pre-owned car.
Setting a Budget
A Maserati is a luxury vehicle. You'll understand why these cars are classified as such the moment that you get behind the wheel. Every detail, from the arrangement of the instruments to the materials used in the construction of various components, serves to remind you of why Maserati is one of the most beloved car brands ever. That said, you may be trying to save as much money as possible when purchasing one. You don't necessarily have to spend more than you can afford to get a gorgeous luxury car. If your budget isn't a concern, you might feel comfortable buying a new vehicle. On the other hand, if you're trying to save money, you can often get a better deal on a used Maserati. Explore your options in order to determine what the best choice is for your budget.
Maintaining Your Vehicle
Your Maserati is a major investment. It's the type of vehicle you'll be proud to own and for good reason: owning a Maserati is a sign that you have impeccable taste. That means you're going to want to properly maintain the car. Keeping it in the best condition possible for as long as possible is key to getting the most out of your investment. Maintenance could be a big factor when deciding if you want to be buying new vs used for your next Maserati.
This can potentially be more challenging if the vehicle is pre-owned. Quite simply, the more miles you put on a car, the more time and money you'll generally have to devote to upkeep. Ask the dealer about a used Maserati's maintenance needs before purchasing one. Although we mentioned above that you could save money by buying a pre-owned Maserati, you should remember that the difference in cost between a new and used vehicle may not be as great as you initially thought it to be when you factor in maintenance. Not all pre-owned Maseratis require substantial upkeep. A vehicle's history will be a major contributing factor to its current condition. That said, if you find one that it will require vigilant maintenance, then you might decide that a new vehicle is the more appealing option.
Deciding Why You Want a Maserati
There are plenty of reasons to purchase a Maserati. Your reasons for purchasing one may be different from those of another driver. This is important to remember when deciding whether to buy a new or pre-owned Maserati. For instance, perhaps you want a driving experience complete with the latest amenities and newest technology. If this is the case, you'll be more interested in the newer models. Some pre-owned vehicles may already be available if the model you choose was released in the last few years. If the model you're most interested in is a current release, the odds are good that you'll have to buy a new vehicle.
However, not everyone is concerned about having the latest technology and amenities in the car that they purchase. Some people simply want to drive around in a stylish luxury vehicle that blends timeless quality with impressive design. In this case, virtually any Maserati will fit the bill. You don't need a new one to enjoy those kinds of perks. These are all important points to consider if you're unsure about whether you want a new Maserati, or if you're better off getting a pre-owned one instead. In addition, you should feel free to ask your Maserati dealer any questions you may have about this topic. They'll be glad to answer them and to help you to find the perfect Maserati for your taste and budget.